15. Sep 2022.
Day of Serbian Unity, Freedom and National Flag marked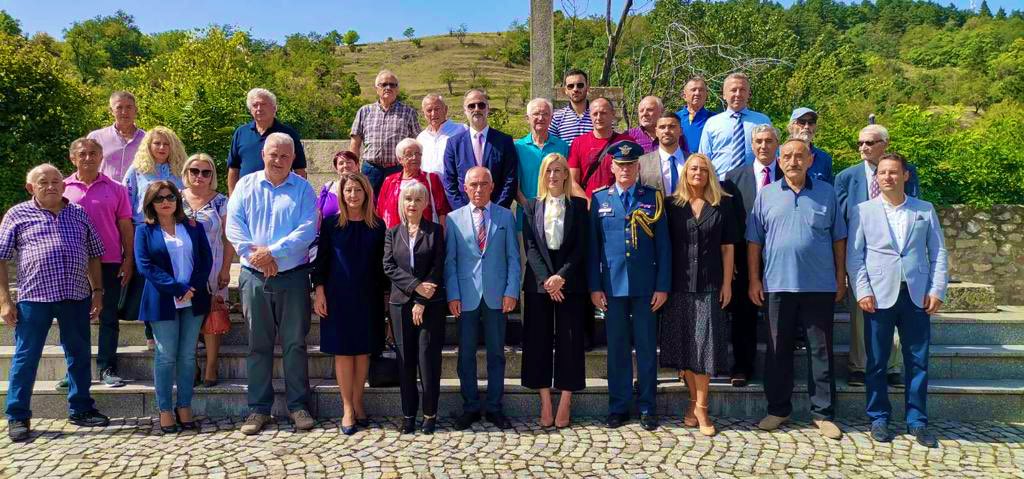 Representatives of the Embassy of the Republic of Serbia in Skopje marked, at the Serbian Military Cemetery in Bitola, the Day of Serbian Unity, Freedom and National Flag, by laying a wreath on the common grave with the remains of Serbian heroes who fell for the king and the fatherland in the wars for liberation and unification in the period 1912–1918.
In addition to representatives of the Embassy, ​​the wreath laying was attended by Mayor of Bitola Toni Konjanovski, Honorary Consul of the Republic of Serbia in Bitola Siljan Micevski, Honorary Consul of the Republic of Serbia in Ohrid Mihailo Filev, Member of the Macedonian Parliament Sobranje and President of the Democratic Party of Serbs in Macedonia Ivan Stoilković, as well as numerous representatives of associations and organisations of Serbs in the Republic of North Macedonia.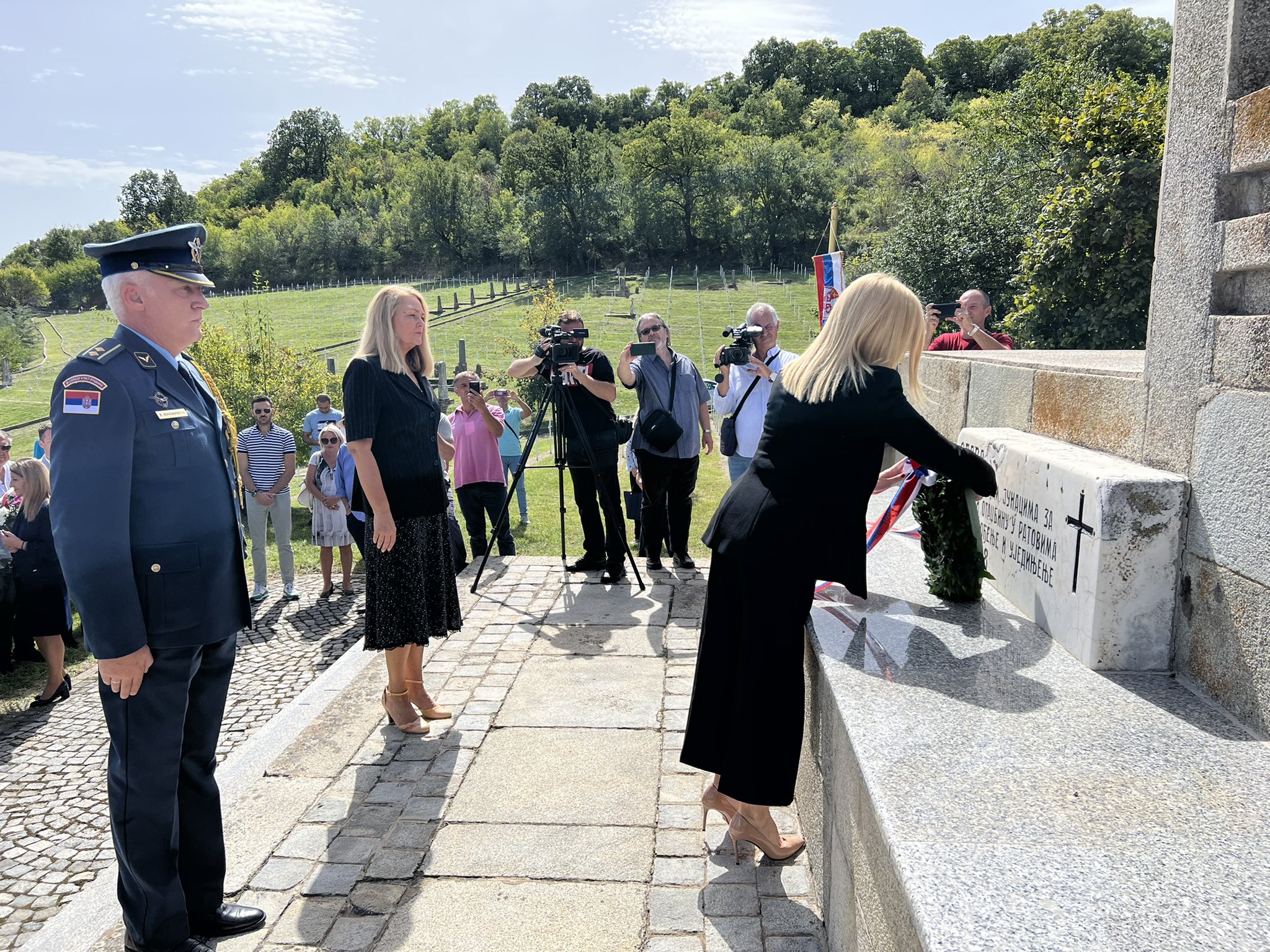 In her address, Ambassador Nevena Jovanović highlighted 15 September, the date when the anniversary of the breakthrough of the Thessaloniki front is also marked, the day in which both pain and glory of the Serbian people were simultaneously woven, the day on which a new page of Serbian history began, thanks to the incredible military superhuman endeavor of Serbian soldiers who from 15 September to 1 November, under full combat equipment, crossed in just 45 days the distance from the Nidža Mountain and Kajmakčalan to Belgrade, which was liberated already on 1 November.
She pointed out that, because of its symbolism, this holiday represented a clear message to us and our generations that together we could do great deeds, which remain written in golden letters on the pages of history.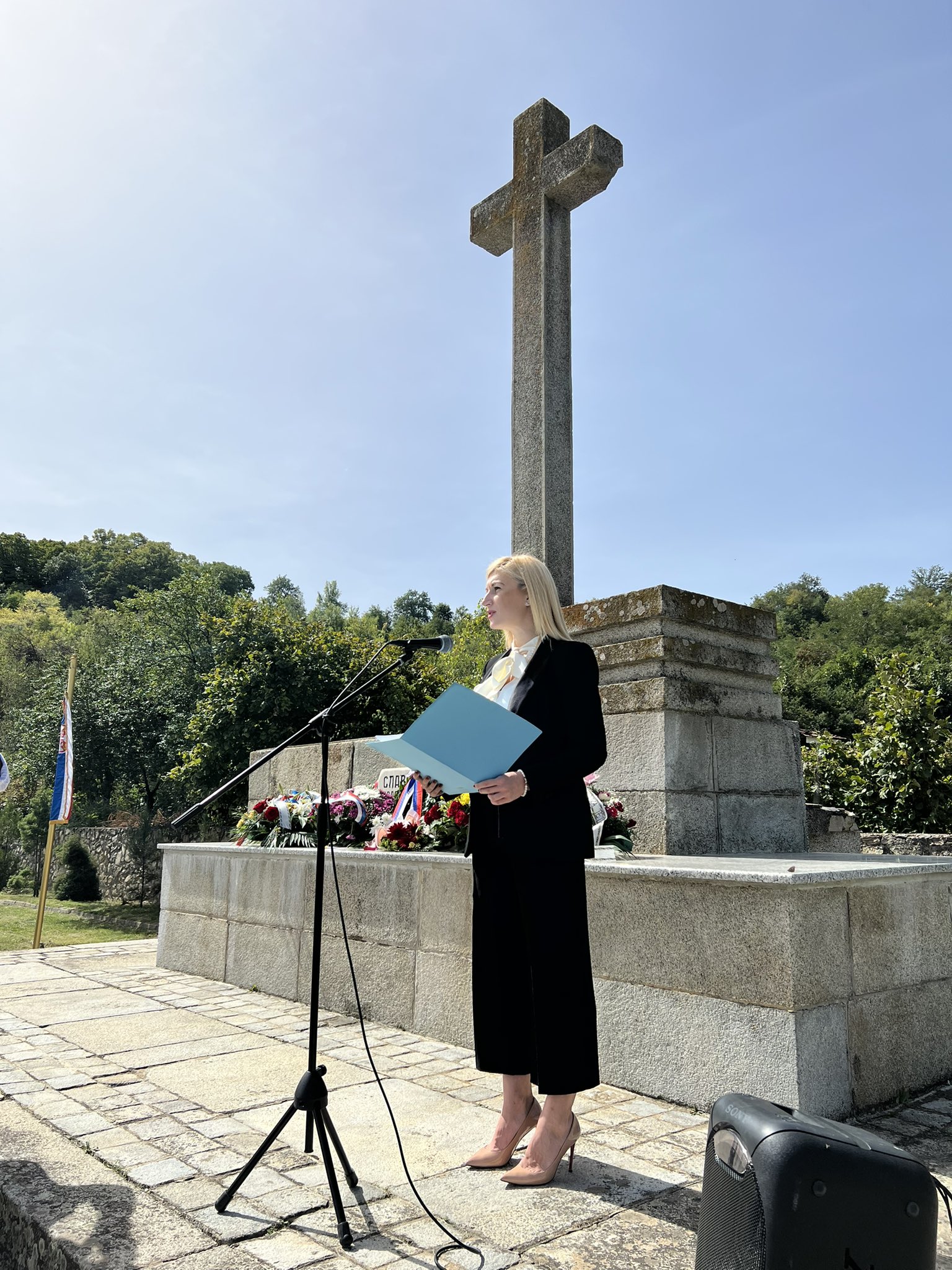 Ambassador Jovanović noted that the Republic of Serbia, led by President Aleksandar Vučić, was fully committed to regional peace and stability, building good relations with its neighbours, at the same time reserving the right to nurture the culture of remembrance and adequately help the Serbian people abroad to preserve their traditions, language and identity.
At the same time, she called on her compatriots to preserve their culture, religion, language and Cyrillic script wherever they are, as well as the memory of the superhuman feats of our glorious ancestors and their struggle for freedom.